---
High-quality wool continues to prove a winter winner, favoured for its natural warmth and performance benefits, as Janet Prescott reports from Pitti Filati.
Enormous interest in top quality, inventive yarns was evident right from the start of Pitti Immagine Filati Autumn/Winter 2018. The prevailing mood fits in with the recent menswear show, Pitti Uomo, where the name of the game was increasing trade not by price cutting, but by ever more imaginative approaches to top quality.
Research in terms of design, development and investment was referenced throughout the exhibition, from individual spinners to a series of well publicised events and exhibitions.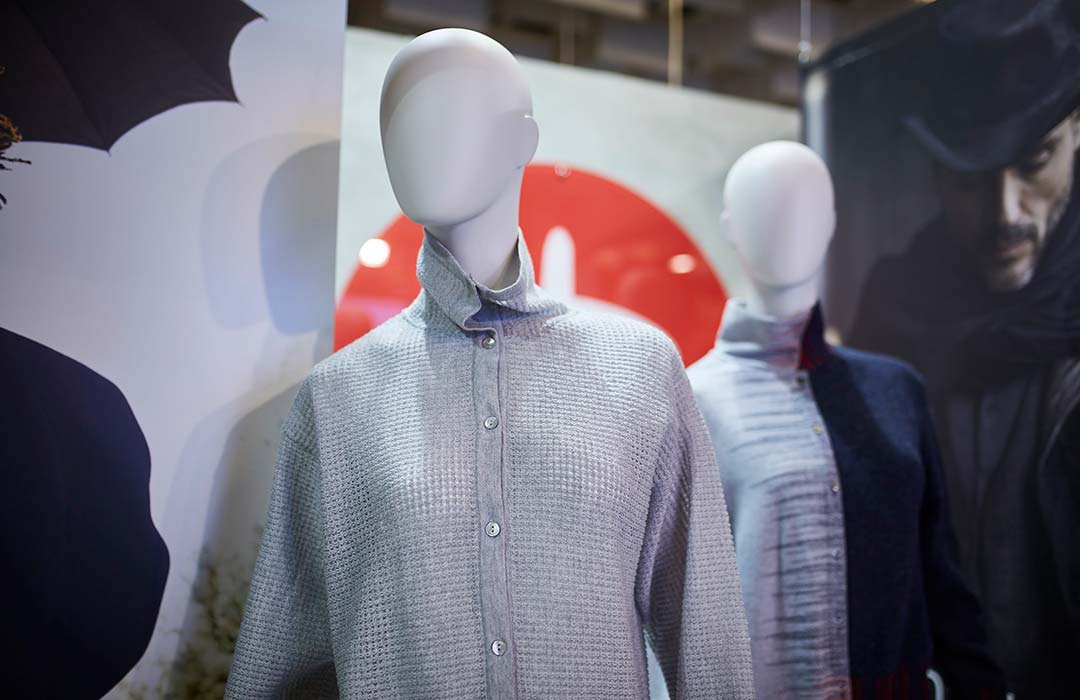 Brushing and interrupting - knit focus, Cashwool at Zegna Baruffa
Autumn/Winter saw animal fibres as the leader in the many forward-looking collections, with wool in the forefront of winter developments. The acknowledged intrinsic worth of natural, precious fibres for warmth, performance and aesthetics provided ample scope for mixes, melanges and blends, sometimes with the combination of two differently engineered yarns.
The spotlight was clearly on the fact that fibre and yarn is the place where top quality fashion starts. Designers went out of their way to demonstrate how different looks could be obtained from combining yarns - including man-made fibres, viscose, metallics - for pattern and textures. Natural fibres were valued because of their intrinsic appearance; thickness, wavy yarns or knops, bouclés and brushed effects in various weights.
Used alone, wool was teased, brushed, dyed in contrasting shades, knitted in various gauges, knotted, primped and curled, sometimes mixed with small amounts of exotic fibres like camel, alpaca, yak or mohair, revealing versatility and lending stability to combination with partner fibres. Indeed, at Filpucci, superfine wool was combined with recycled production fibres, Rivers and 50/50, for a new eco-line from the famous fashion spinner celebrating its 50th anniversary.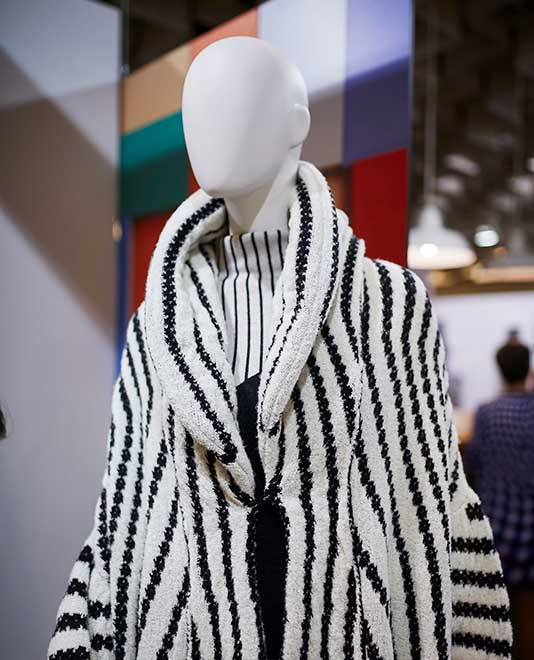 Designs for the knitwear show, Accademia, The Woolmark Company and Zegna Baruffa
A vibrant runway show of student designs resulted from a project organised by The Woolmark Company, Zegna Baruffa Lane Borgosesia and Fondazione Pitti Discovery with Marmora and Avant Toi. Masters students of Creative Knitwear Design at the Accademia Costume & Modateca Deanna were invited to collaborate in a project to inspire young fashion designers and enhance their understanding of Merino wool, using creative themes from The Wool Lab AW18/19. It led to dramatic designs in wool striding down the catwalk to a packed house including large pieces of dark, neutral or coloured outerwear, as well as soft and brushed knits. More images can be viewed here.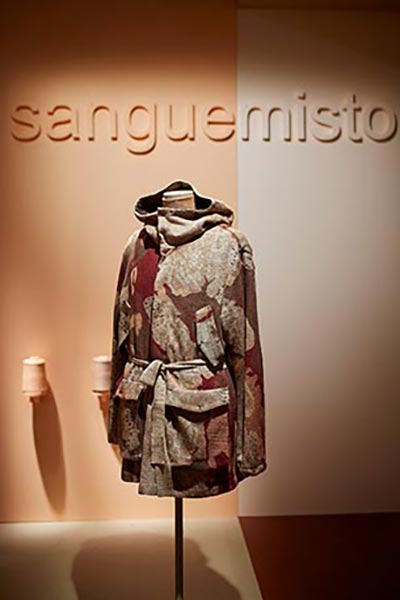 Mixing stitches and media at Sanguemisto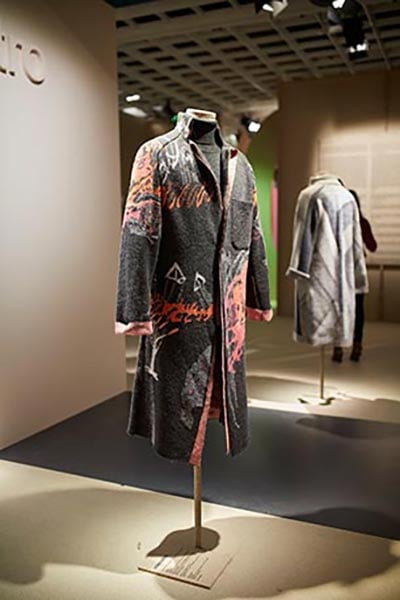 Street design meets elegance in Maestro's research area.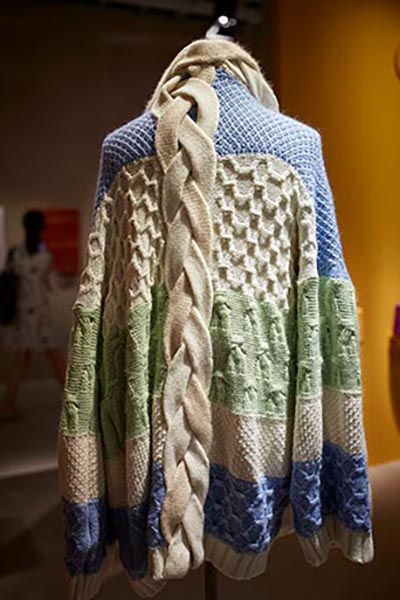 Nip and tuck, surface and softness at Bambola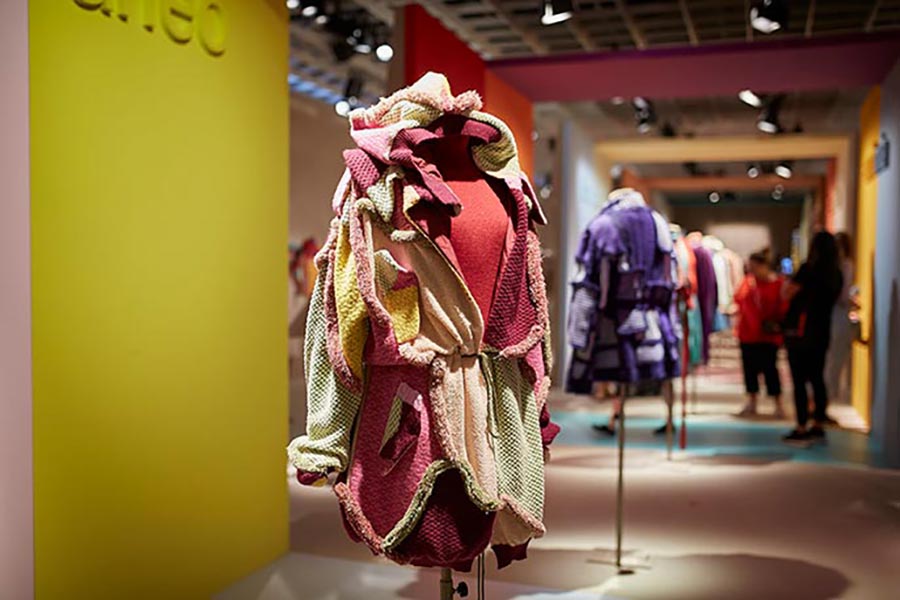 Research area fascinated designers and buyers alike.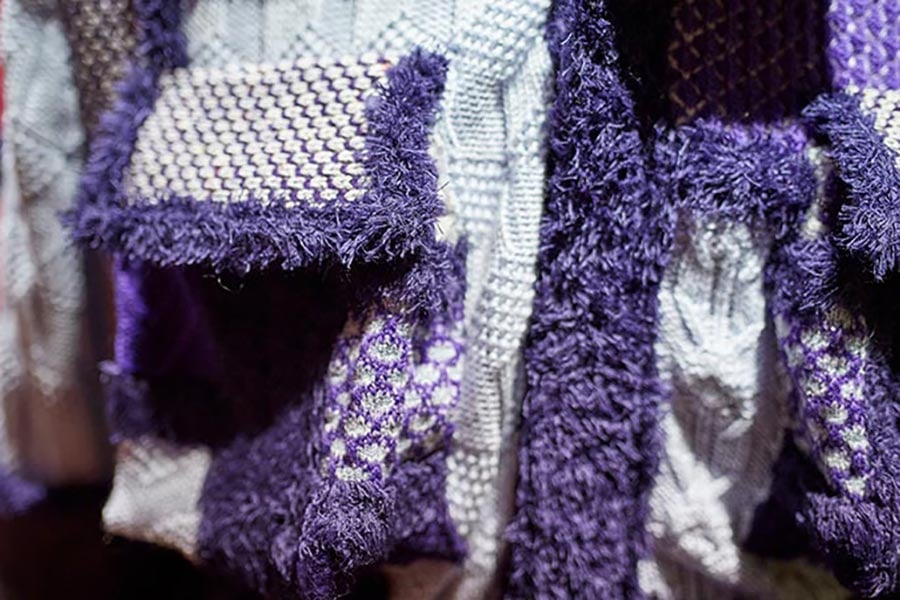 A riot of fringing, stitching and wool knits with complex relationships.
Spazio Ricerca is Pitti Filati's Research Area in the centre of the exhibition. The exciting think-tank attracted designers studying samples, making detailed notes. Themed as The Human Edition by designer Angelo Figus and knit expert Nicola Miller, it explored humanity's concerns with bold interpretations of colour and newest yarns with original stitch construction from silky meshes to heavier tweeds and simple jerseys to complex knits.
The work of the exceptional international entrants to this year's prestigious Pitti Filati Feel the Yarn competition drew in accomplished designers to create two complete knitted outfits, each able to use luxury yarns from top mills. Their focus included genderless designs, a consciousness for world and green issues. They showed a clever mix of handwork, computer knits and intellectual rigour. The winner, Yuan-Lung Kao, studying at the Royal College of Art in London, worked imaginatively with dramatic knits in Indigo and black brushed Merino wool with other tactile fibres, for both men and women.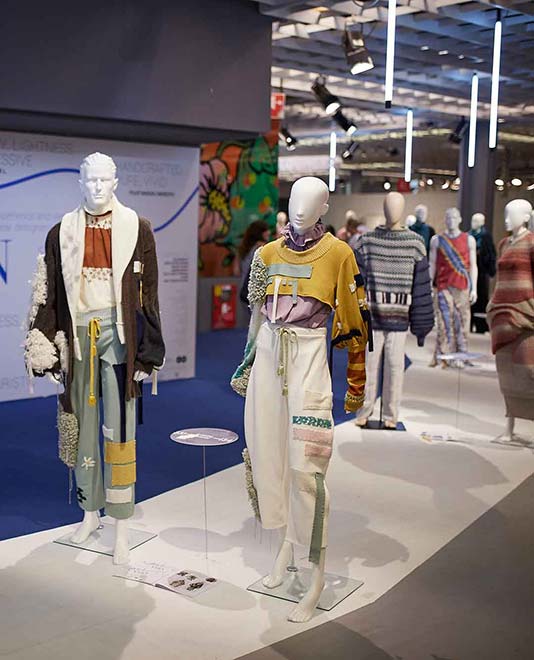 The Wool Lab itself was crowded with professionals seeking information on trends, reporting its busiest period to date. Yarns for knits and weave reflected all this experimentation; heavier tweeds or lightweight barely-there, next-to-skin knits in a wide selection of high-quality yarns.