---
A new prototype collection developed by The Woolmark Company with knitting machine manufacturer Santoni and designed by innovative knitwear designer studio Studio Eva x Carola illustrates the full potential of Merino wool used in technical seamless performance apparel.
Introducing Merino wool to Santoni's state-of-the-art circular seamless knitting machines, The Woolmark Company's processing innovation team saw a gap in the market for seamless yoga apparel made from Merino wool.
The original performance fibre, Merino wool is soft next to skin, breathable, naturally elastic and odour resistant. In addition, the eco-credentials of the fibre - namely being 100% natural, renewable and biodegradable - align with yoga's connection with both nature and mindfulness.
Through rigorous product development, a 12-piece collection was created which will now be shown at the world's leading trade shows. Created in a vibrant colour palette, Woolmark x Santoni x Südwolle collection includes leggings, crop tops and bras, racer-back tank top and a T-shirt, all designed with performance in mind.
"With the increasing rise of mindful consumption and the importance of health and wellbeing, The Woolmark Company brought together a collection of like-minded partners inspired by fitness and yoga's connection with all things natural," explains The Woolmark Company's General Manager, Processing Innovation & Education Extension Julie Davies. "This innovative new concept yoga collection draws on the form and function of seamless construction whilst highlighting wool's natural benefits and innate versatility."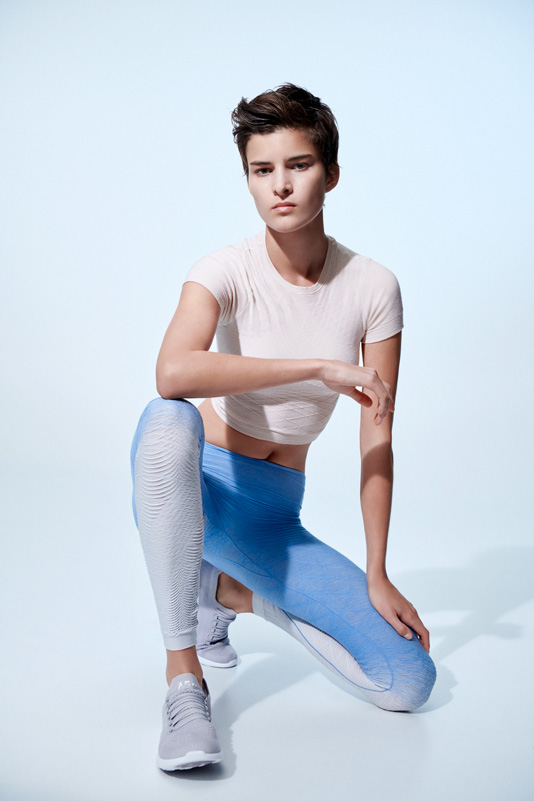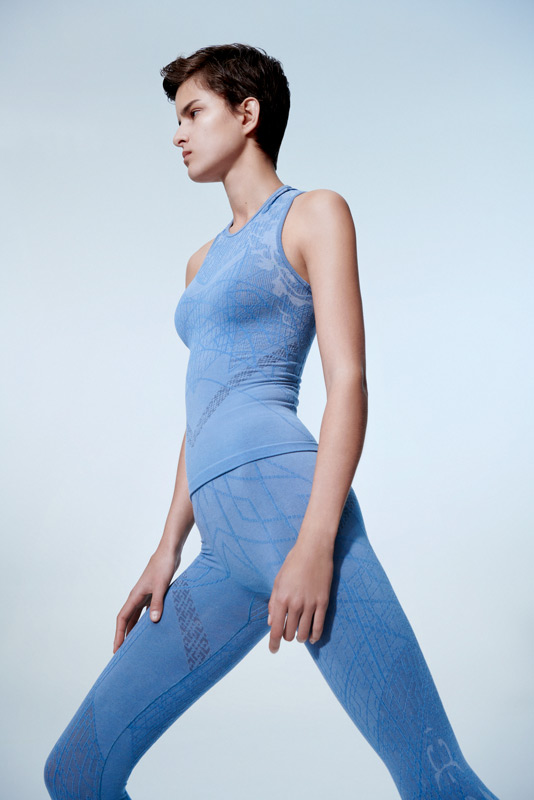 "For this capsule collection we investigated patterns that have a future-forward creative sensibility and that complement the female body", explains designers Eva de Laat and Carola Leegwater. "Structures have been uniquely developed on a stitch-by-stitch level with the specific aim of reaching our target in combining functionality, 3D structures, softness and colour experience/dimension."
Entrenched in the entire supply chain, The Woolmark Company works closely with spinners to develop Merino wool and wool-rich yarns for specific categories, such as performance-wear, and drive new growth opportunities for wool. Choosing the perfect yarn was a major factor for the design of this collection, with Studio Eva x Carola finding the right balance between pushing a next level three-dimensionality in seamless products with a certain level of performance, whilst also retaining the right touch and feel.
The collection's hero yarn is a superfine 15.5 micron Merino wool yarn from the Südwolle Group.
"For our next-to-skin yarns we use superfine Merino wool, ranging from 15.5 microns upwards to ensure next-to-skin softness and comfort," says Michel Mastio, Director Circular Knitting and Hosiery Yarns, Südwolle Group. "The persistent rumour that wool is itchy is outdated and clothing made from this Merino wool has a wonderful soft touch. Choosing the right twist level is always a balancing act between the yarn's hairiness and softness. Next-to-skin clothing must be abrasion resistant and so a higher twist level is needed."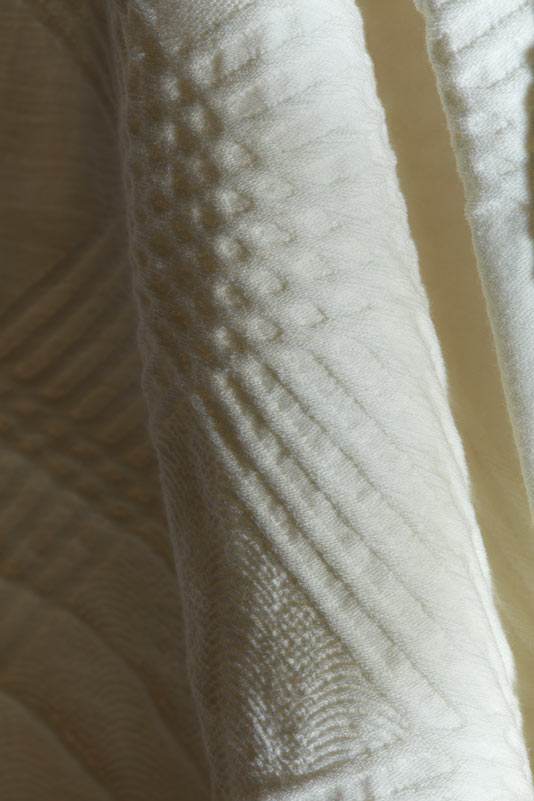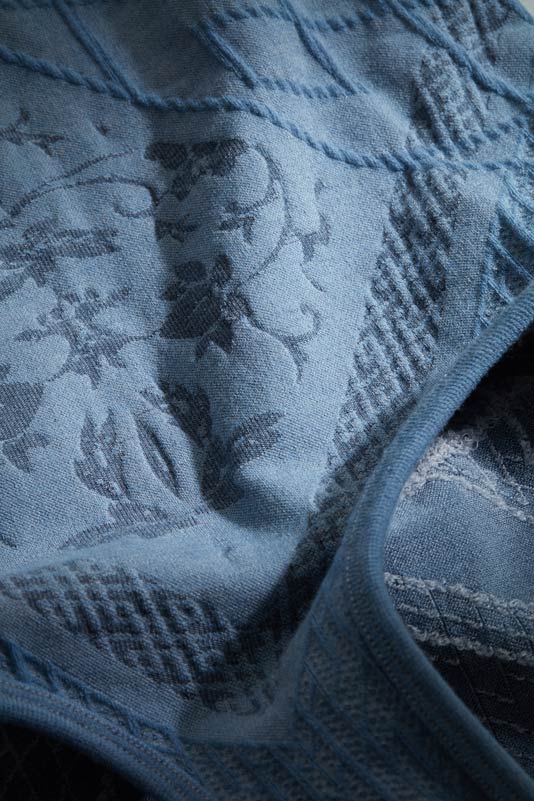 Finally, this seamless Merino wool collection was constructed using the latest seamless technology circular knitting machines from Santoni Shanghai. What started as a way to manufacture comfortable under garments, these machines are now opening new markets.
"Seamless technology from Santoni Shanghai is key to creating graphics within the textiles," explains Santoni Shanghai Marketing Director Leila Guo. "When seams are removed, fantastic results can be achieved; the garment attains a new level of comfort that is seldom found with conventional methods.
"Combining wool with Santoni Shanghai's technology means we can create a unique touch experience with fine gauges, no seams and mindful engineering. Clothing has that all-important second skin effect that feels soft and sensual against the skin.
"The beauty and sophistication of this natural fibre means we can create styles with an unparalleled level of fineness and softness, creating innovative patterns and structures on a single finished fabric."