---
Ticket stubs, maps, picture postcards, postal stamps, swatches of cloth, pom-poms, tassels, sketches, musings, and notes to self, pop out of Péro's press release – a travel diary – for her Autumn/Winter 2017 collection. Because is there a mind more alive, than the mind that travels? But Aneeth Arora's painstakingly collated travelogue does more than give us a glimpse into the workings of her mind. It bears testament to the kind of devotion her atelier has to detail.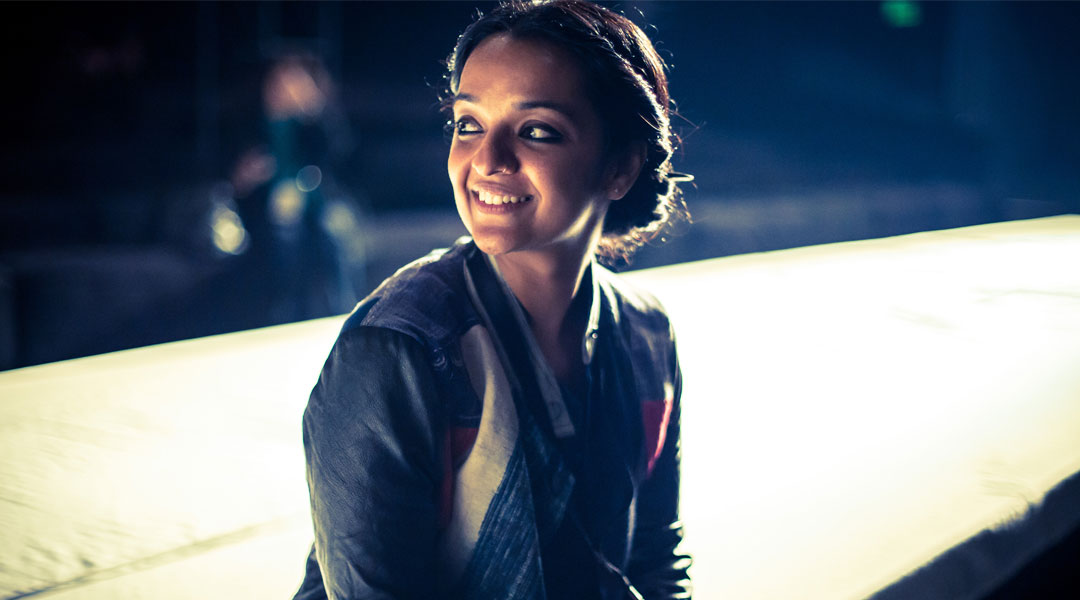 With easily the most exceptional of thoughtful press kits, Arora sends out every season something as covetable as the clothes themselves. It is Arora's rejoinder to the impossibility of describing the design process in 200 words. "I wanted you to experience firsthand, the process, to feel it, rather than just read about it. When you go through the book, you can see how one has arrived at the colour palette, or a big floral pattern, where the tassels, stripes, and pom poms come from," she explains.
Inspired by her travels, real and imagined, to Guatemala, Mexico, Peru and China, the collection takes off from the style of local tribes. The outcome is a riot of neon colours on an indigo base of wools, linens, and silks. Serendipitously, it transpired that all these regions commonly favoured indigo, with pops of colour via accents of handmade wool and bead tassels and pom poms which naturally appealed to the Péro sensibility. "We called the collection Péro Tribe because it took these various elements from different tribes and became a tribe in itself, with a mind of its own."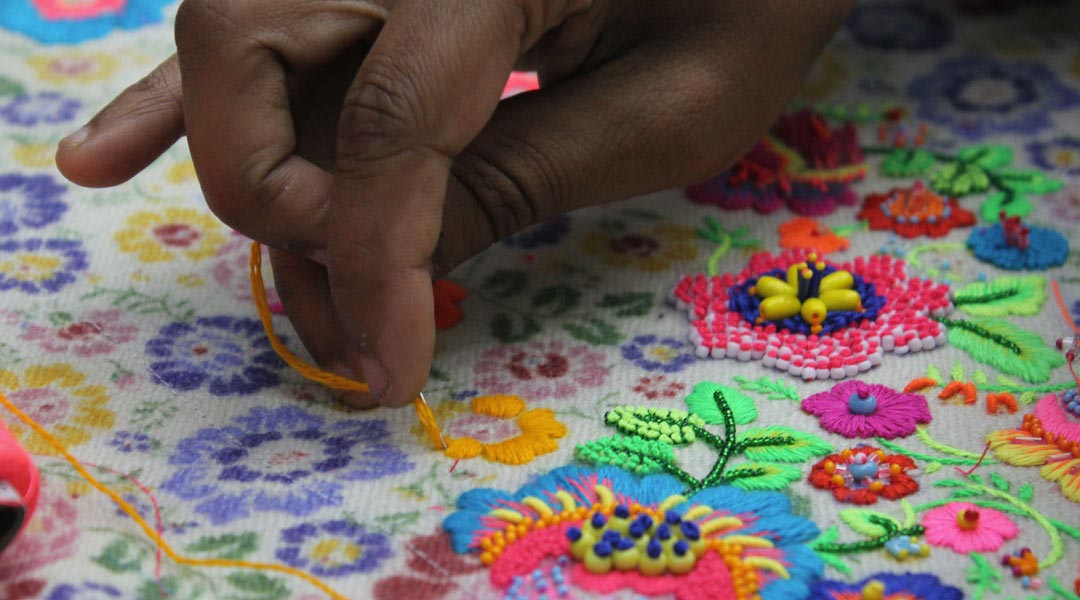 Like her beautifully detailed press kits, her studio reflects this same attention to detail. A green haven in an industrial district, her studio was also the setting for her Spring/Summer 2017 show, The Forbidden Garden. Inside, floor-to-ceiling bookshelves take pride of place, because Arora likes to "travel through her books". Further, a showroom housing all her collections – women's, men's, children's, scarves, and accessories – in one place, leads up to an archive of previous collections. Hidden from view are the workshops where pattern masters, tailors, hand embroiderers, and hand workers bring her vision to life.
Like her clothes, her fashion shows also aim to bring the viewer joy, whether it's with models walking through a spring garden, or simulating a pyjama party, or a classroom, or travelling the world. Smiles and laughs are an essential accessory – a dimension of the Péro narrative of love as much as the handmade fabric hearts they distribute at the shows and the hand embroidered love notes often stitched on garments.
This sense of honesty and passion that underscores Péro is rooted in Arora's affinity for everything handmade, beginning with the fabric. The realisation came early on, while finishing her graduating collection at National Institute of Fashion Technology (NIFT), Mumbai. "I felt I hadn't much understanding of fabric or textile, and that everybody was running to the same store to buy fabric. That's when I realised it has to begin at the fabric stage." So, she enrolled to study textiles at National Institute of Design (NID), Ahmedabad.
During this time her travels into the interiors of Gujarat, a treasure of inspiration for all textile lovers, cemented her love for India's craft traditions. "These people in rural Gujarat looked effortlessly stylish in whatever they wore, the way they layered garments on top of the other, [if] it tore and they patched something on to it. These were the things that were attractive to me." Today, this patch-and-renew philosophy has made its way into her work with sustainability-centred initiatives like Recycle and Upcycle – trying to give garments a new lease of life, or using fabric scraps to make dolls, or embroidering adidas' iconic Stan Smith with colourful crochet flowers for a unique take.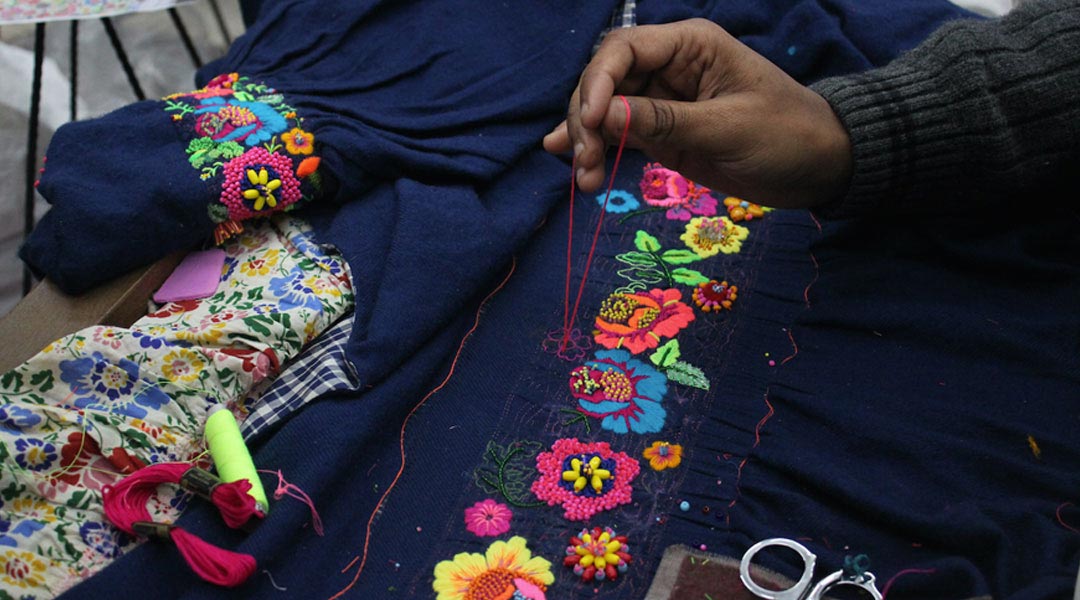 Her stint in Gujarat educated her not only on the importance of craft, but its makers. "When I work with craftspeople, I stay with them, I eat with them. It informs me about why that craft is what it is. A craft is made up of the place it comes from. If you take those people out of their space and context, it'll become a skill, not a craft."
Now Péro has embraced many craft regions into its fold, including ikats from Andhra Pradesh, weaves from Chanderi, and Jamdanis from West Bengal. "Every collection we work with at least five different regions, trying to add a new technique each season. These are clusters we've been working with and continue to, season after season, challenging ourselves as well as the craftspeople to do something new."
Given this continuity, she concedes that initially people found her work repetitive. "With time, we've understood how to work with the same set of people and come up with a newer look every season." Here, she laments fashion's "rigidity of change", a language that craftspeople don't understand because they fear fashion's fast-moving, fickle tide. "We've built relationships with these people and they've also enjoyed the process because they also like to see how much they are capable of within the same set of skills." Even with her full-time employees, you get this sense of Arora being invested in her people. At the ateliers, she's built a community of women, empowering them through the work they do, and celebrating them often as part of the Péro story.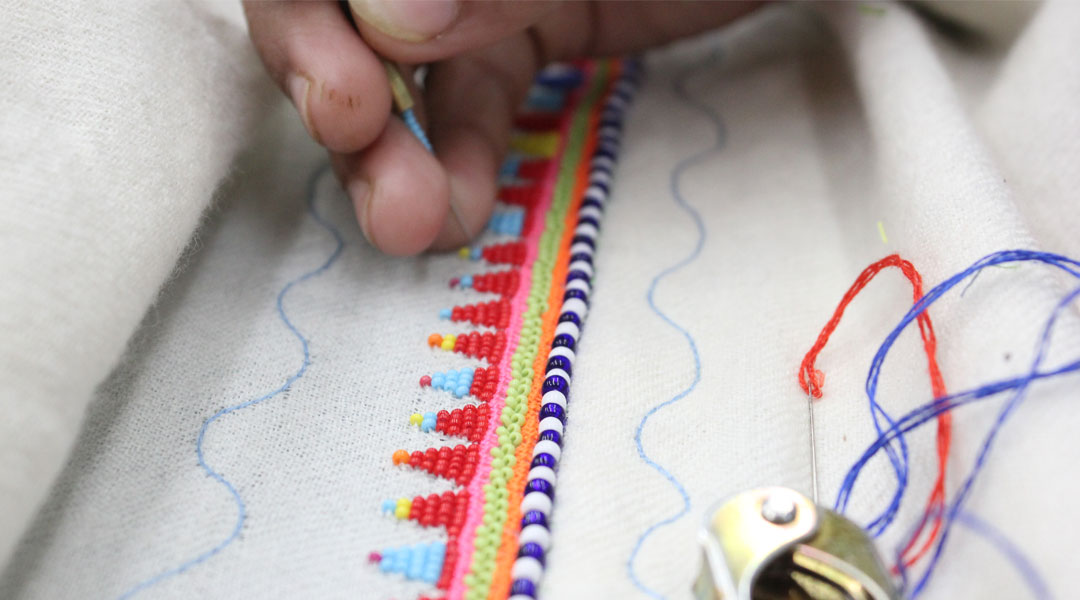 Founded in 2009, Péro was at the time incongruous – devoid of superficiality or gloss – in its focus on fabric. Clothes to live in and love (Péro translates as 'to wear' in Marwari, the local language of Rajasthan), her daywear, comfort clothing didn't fall under the purview of what was considered designer wear. "I was always fascinated with traditional Indian costume. Not the royal costumes but the sheer jamas – the clothes they slept in, or the under garments they wore at home when they didn't want to show off," she explains. Luckily for Arora, she found modest commercial success locally early on, and even better success internationally. Currently she retails out of almost 30 countries; a massive feat for a relatively young label.
This year, she was a nominee for the International Woolmark Prize as textiles are her playground and wool has been part of her repertoire since her third season. For Autumn/Winter 2017, she blended Merino with linen for the first time. "We've been working with different weights," Arora elaborates. "We reduced the count close to 17 microns, which is as close you can get to pashmina in Merino wool. What I like about the fabric is how it crumples when washed. I felted the wool before using it so it loses that straight, stiff properties that wool tends to have. This is the quality that I love. Also, when I print on it, the way it takes colour; it's not very stark." Given the lived-in quality of her clothes, this fluidity holds great worth for Péro, and by mixing it with silk, they've also achieved more softness. "Until that time, I couldn't experiment with weights; I thought it was very rigid, that we could only do jackets," Arora admits. "But with time I've understood it's very versatile, that it can be as sheer as khadi-cotton. We do a lot of gathers and with thick wool it wasn't possible. But by developing this fabric, we're able to do every silhouette in wool now."